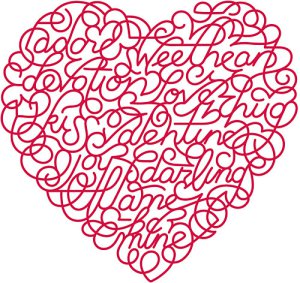 Source
The legend behind Saint Valentine (the namesake of Valentine's Day) is a mysterious one. One legend says he was a priest who refused to renounce his faith; and another says he was a priest who defied an emperor's decree that soldiers should not be married by performing marriages for soldiers in secret. Whatever the reason, Saint Valentine was imprisoned and martyred for his beliefs and actions.
Although the legends are tainted with darkness, both legends are examples of displaying love. Love for his faith and deity, love and compassion for others, and honoring the love between others.
Although Valentine's Day has become highly commercialized in our society we should always embrace the reminder to let the ones we care about know they are loved and appreciated. This love can be displayed with a gift (cards, flowers, and chocolate seem to be popular), an act of kindness, or even a simple touch (a hug, kiss, holding hands…).
How will you love your valentine this year?