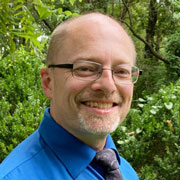 Hello, I'm David Turner, licensed Massage and Bodywork Therapist, and owner of Healing Touch Charlotte, Inc. This is a brief introduction to who I am and my training in Massage Therapy.
I created The Healing Touch in 1999 and incorporated as Healing Touch Charlotte, Inc. in 2008. Through continued training, I have expanded my knowledge of modalities to include Myofascial release, Medical Massage, Orthopedic Massage and Sports Massage techniques.
I have been practicing informal massage and healing techniques for over twenty years – first as a student of martial arts and then through helping friends & family. Being told time and time again that I had a natural healing talent, I decided to attend The Whole You School of Massage in Rutherfordton, NC, graduating in 1999. There I learned the classic techniques of massage, as well as other techniques such as Deep Tissue and Neuromuscular.
My mission statement is: to use Massage and bodywork techniques as well as knowledge of the healing processes of the body to assist in the healing of those who need and seek balance and well-being.  At Healing Touch Charlotte, we offer Massage in Charlotte, NC and encourage you to contact us.
Certifications:
Prenatal Massage
Medical Massage
Myofascial Release
TMJ Massage for Jaw (temporomandibular) Pain
Structural Rebalancing
Massage NC License #900