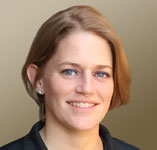 Hi. Call me Mj. I graduated from Southeastern Institute in Charlotte.  I have been in retail for over 12 years, a soldier for 9 and an avid runner all my life. I have put my body through a lot of stress and I was never really aware or cared how important it was to stretch or release my stress until I sustained an injury to my knee that prevented me from walking.  Massage therapy is the only method I have used in regaining usage in my knee and it has helped me to become very aware of the benefits touch has on the body.
About five years ago I started noticing that everyone around me was taking prescriptions to fix one ailment or another.  This deeply bothered me and it has motivated me to seek alternative ways to allow my body and mind to heal. I changed my eating habits, began exercising with more awareness and this mind set eventually led me to massage where I experienced healing from injuries as well as learning a way to release all my built up stress.
I would like to extend this knowledge to my clients as well.
Specializing in:
Neuromuscular Massage
Deep Tissue Massage
Geriatric Massage
Prenatal Massage