Lori Jane Day, LMBT NC # 16641, LMT SC # 11061, CA # 15123
Swedish Massage
Medical Massage
Oncology Massage
Trigger Point Therapy
Facilitated Stretching
Acupressure
Prenatal Massage
Integrated Reflexology
Hospice Massage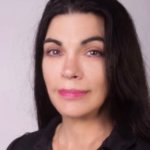 Hello. My name is Lori Jane Day. I have been Massage Therapist for over 20 years. I am also a Holistic Health Practitioner, Certified Clinical Aromatherapist and Clinical Hypnotherapist. I was trained as an MT at Esalen Institute and The Natural Healing Institute in Encinitas, California. I worked in Coronado, California for 25 years and relocated to "The Carolinas" in 2017.
I am certified in Medical Massage, Oncology Massage, Trigger Point Therapy, Facilitated Stretching, Esalen Swedish Massage, Hospice Massage as well as various other modalities.
My intention is to assist patients and clients in their approach to wellness, relaxation and optimized health through Massage Therapy.
I have been involved as an MMT with The Wounded Warrior Project, various Hospice Organizations and certified in Mindfulness Based Stress Reduction for the disabled and elderly.
I look forward to assisting you in your well-being.