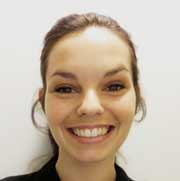 Healing Touch Charlotte is delighted to announce the return of Shelby Stowe, Massage Therapist LMBT.
Shelby has five years experience in Massage Therapy, specializing in Swedish Massage, Deep Tissue Massage, Neuromuscular Massage, Prenatal Massage, and Connective Tissue Release Techniques.
Join us in welcoming back Shelby to the Healing Touch Charlotte team.
To make an appointment, please visit our online scheduling page here or call us at 704-996-1460